NewPort Residences (铂海峰)
SHOW FLAT POSTPONED TILL FURTHER NOTICE
Register Your Interest For VVIP Showflat Preview Once Viewing Slots Are Available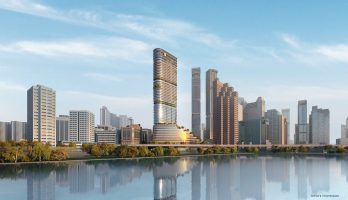 NewPort Residences Developer
Newport Residences is part of a brand new mixed development that also comprises of Grade A office and services apartment, which are named NewPort Tower and NewPort Plaza. This rare freehold development is located at 80 Anson Road, right at the heart of Tanjong Pagar in District 2.
The current site is formerly known as Fuji Xero Towers and owned by City Developments Limited (CDL). The developer has ride on the Central Business District (CBD) Incentive Scheme offered by Singapore authority to maximize its gross floor area and create a vibrant place that appeal people to live, work and play in.
CDL is the undisputed top real estate public-listed company in Singapore. It is globally diversified too with a strong network across 29 countries with a total of 104 locations. Its income revenue is mainly driven from a vast portfolio of residential, serviced apartments, shopping malls, hotels, offices and integrated developments.
CDL is also the only real estate developer that has won the much coveted Quality Excellence Award (Platinum) for past 9 straight consecutive years. It is awarded by Building and Construction Authority (BCA).
With such impressive proven track records such as New Futura, Canninghill Piers, South Beath Residences and Boulevard 88, NewPort Residences will be a new iconic project across the city skyline.
All 246 residential units is situated on the higher floor of the 45-storey building. The unit type ranges from 1-bedroom to 4-bedroom, as well as penthouses at the top floor.
Pricing of NewPort Residences is estimated to be at $3200 psf on average, accordingly to unofficial guide.
NewPort Residences Location Map
NewPort Residences is situated at 80 Anson Road, which is under Downtown Core Planning area in District 2 of Core Central Region (CCR). It is within short walking distance to Tanjong Pagar MRT station (EW15) as well as the upcoming Prince Edward MRT station (CC32).
As both East-West line and Circle line within easy reach, future residents will enjoy great convenience and connectivity to the rest of Singapore.
Apart from easy connectivity, NewPort Residences condo is widely anticipated to be a vibrant place to live and work due to our CBD's Incentive Scheme announced in 2019 by Urban Redevelopment Authority (URA).
Under this scheme, owners of buildings that more than 20 years old are encouraged to undergo redevelopment with minimum of 25% of gross floor area added by the authority.
With such rejuvenation in the near future, CBD will no longer be regarded as a sleepy district during the night.
In terms of daily amenities to fulfill your meals and grocery needs, Tanjong Pager market and foot centre, Cold Storage and NTUC FairPrice are only two streets away and is less than 5 minutes' walk.
In addition, 100AM at Amara Hotel and Icon Village mall are within easy reach from this mixed-development, with plenty of F&B outlets within the malls.
For future residents who drive, NewPort Residences offer easy accessibility to major expressways such as Marine Coastal Expressway (MCE) and Ayer Rajah Expressway (AYE), via major arterial road such as Keppel Road.
All keen parties can explore the nearby amenities by taking reference to our Newport Residences location map here.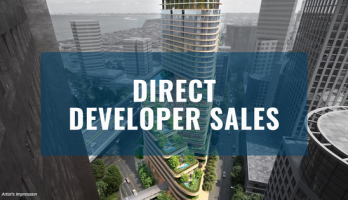 NewPort Residences Show Flat
To view our majestic NewPort Residences showflat, please note that it is strictly by appointment basis only and no walk-in will be entertained.
There are two ways to book an appointment. All interested parties can either fill up our online appointment form or dial our sales hotline directly at +65 6100 1116. In less than an hour, our appointed developer sales team will reach up to you to confirm the appointment.
As resources are limited, we seek your understanding that no last minute appointment will be entertained. One day advance notice is normally required in order for us to arrange our appointed salesperson to reach out to you.
Due to various policies and cooling measures, the purchase process can be quite complex to some potential buyers. Please rest assure that all our appointed developer sales personnel are well trained and certified. They are able to provide you with their best advice when comes to  making purchase for your dream home. NO COMMISSION will be payable by the purchasers too.
Typically, VVIP preview sales will last over 2 weeks. Thereafter, all remaining balance units at NewPort Residences are put up for sale on a first-come-first-serve basis. Reservation of unit over the phone or Whatsapp are allow, but is subject to management approval and not more than two hours.
All prices reflected in this official portal is subject to change without further notice.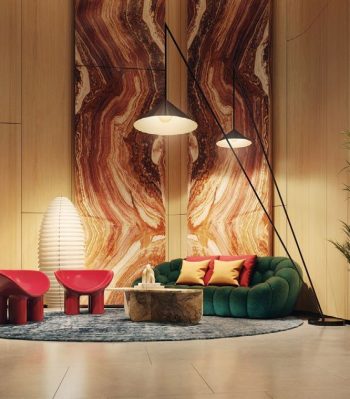 At the Heart of Tanjong Pagar
Situated in Downtown Planning area in District 2 of Singapore, NewPort Residences is a rare upcoming freehold mixed development that is scheduled to launch in first half of 2023.
It is located at 80 Anson Road and comprises of 246 luxurious residential units, offices (NewPort Plaza), and serviced apartments (NewPort Tower).
Unit types in NewPort Residences condo ranges from one-bedroom, two-bedroom, three-bedroom, and the increasing popular large format four-bedroom after the pandemic. There are also limited edition of penthouses at the top floor of the development.
All 246-residential units are situated on the higher floors of the 45-storey tower. Upon completion, NewPort Residences condo is among the highest residential development at 202 meters. Majority of the units can enjoy unblocked sea view overlooking the southern coast of Singapore and future Greater Southern Waterfront.
A Mix of Rich Heritage with Plenty of Amenities
In terms of amenities, Tanjong Pagar estate is well known in Singapore to have a mix of rich heritage during the British colony and modern skyscrapers. Here, you can find rows of conservation shophouses that houses some of the top Michelin-starred restaurants that are renowned for their culinary skills.
Apart from F&B, there are also many hidden boutique shops, cafes, and galleries in these shophouses.
If you are looking for affordable local food, Tanjong Pagar Market and Food Centre, Maxwell Food Centre and Amoy Street Food Centre are within short walking distance from NewPort Residences condo.
Shopping wise, future residents can enjoy the close vicinity from 100AM mall at Amara Hotel, Icon Village, International Plaza as well as Guoco Tower. There are also Cold Storage and NTUC FairPrice nearby to fulfill your daily groceries needs.
In terms of education, Cantonment Primary School is within one kilometre from NewPort Residences Singapore, while CHIJ Kellock School is within 2 kilometres.
For residents who drive, this mixed development is situated next to a major arterial road, Keppel Road, which can easily connect you to Ayer Rajah Expressway (AYE) and Marine Coastal Expressway (MCE) within minutes.
Thanks to our URA Masterplan to rejuvenate the Central Business District area since 2019, future residents can be rest assured of more amenities and vibrancy in city living at NewPort Residences Singapore.
Potential buyers can view and download NewPort Residences e-brochure and NewPort Residences floor plan here (coming soon) to find out more about city living lifestyle.
Unique Selling Points of Newport Residences
Newport Residences in Singapore's Central Business District is a luxury residential development designed by Nikken Sekkei Ltd. of Japan to create an exceptional living experience for its residents.
The most remarkable feature is their breathtaking sea and city views that each residence provides, giving residents panoramic views of Singapore's skyline as well as views of its surroundings including Singapore's marina.
Newport Residences features rare freehold residences spanning from level 23 to 45; with Super Penthouses situated at level 46 as the top level. It makes an excellent investment choice, located right in Singapore's Central Business District.
This development offers residential services of the highest standard, featuring spacious yet efficient layouts in each residence and equipped with designer kitchen appliances from V-Zug or De Dietrich as well as smart home features. Dornbracht, Duravit and other manufacturers' fittings have also been utilized to add an element of luxury.
Newport Residences features four lifestyle gardens and two levels of lifestyle facilities for luxurious living, including Play Garden at Level 25, Wellness Garden on Level 29, Fitness Garden on Level 37 and Horizon Garden at Level 41.
Gardens provide a peaceful sanctuary from the hustle and noise of city living, where residents can escape to this serene setting and unwind in this serene atmosphere. Two lifestyle levels can be found here – Club Vista on level 34 and Roof Garden or Newport Sky located on level 41 are both designed for relaxation or active lifestyle enthusiasts looking for luxurious settings in which to entertain their guests or socialise with other residents.
Newport Residences in Singapore is the first private residence and mixed development comprising serviced apartments, office space and F&B to receive the BCA Green Mark Platinum Super Low Energy Awards – an achievement which recognizes the developer's dedication to sustainability and energy efficiency, making it the ideal choice for eco-conscious individuals.
The development's close proximity to MRT stations at Tanjong Pagar (East-West Line), Prince Edward Road (Circle Line) and Cantonment (Circle Line) makes it even more attractive; making commuting to other parts of Singapore much simpler.
Newport Residences offer its residents an upscale yet sustainable lifestyle. This development's exceptional design, residential services of the highest standard, large living areas with efficient layouts, and many lifestyle amenities make it the ideal place for residents who seek both luxury and sustainability in Singapore's Central Business District.